For the first time, businesses will get a clear picture of where their energy is coming from in real time, and how they can plug the gaps within their clean energy supply.
The Matcher, a pioneering new data platform from ENTRNCE, is the only technology of its kind on the market. It is a game changer for corporate consumers seeking greater transparency, and makes the business case for green energy investments, moving companies closer to 24/7 carbon-free energy.
Informing corporate energy strategies
The Matcher integrates into energy suppliers' customer portals to give businesses a granular, half-hourly picture of where their energy is coming from.
First, it identifies the "gaps" where consumption is being covered by fossil fuels instead of renewable sources. It then simulates how various clean energy solutions (such as onsite renewables, battery storage or alternative CPPAs) could plug these gaps and improve an organisation's clean energy "score". The Matcher is the only technology platform to offer this powerful modelling functionality.

Before: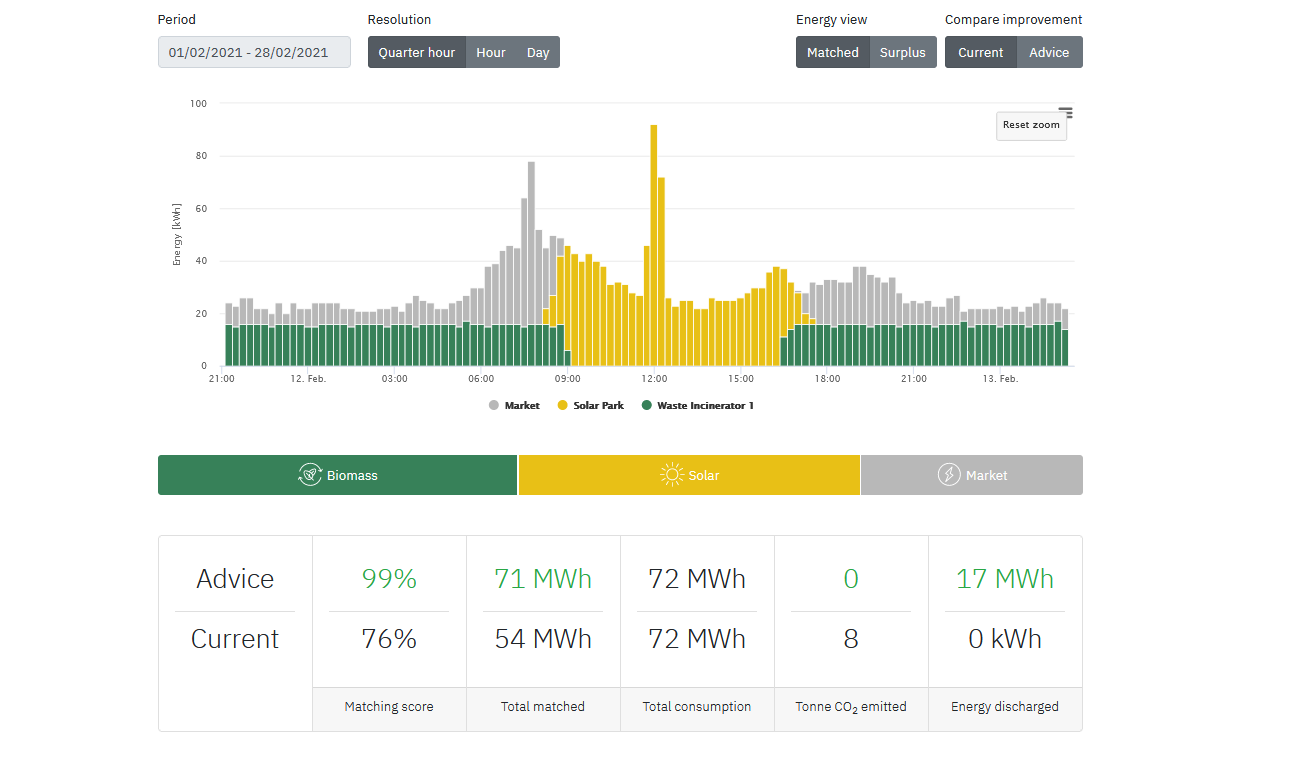 After: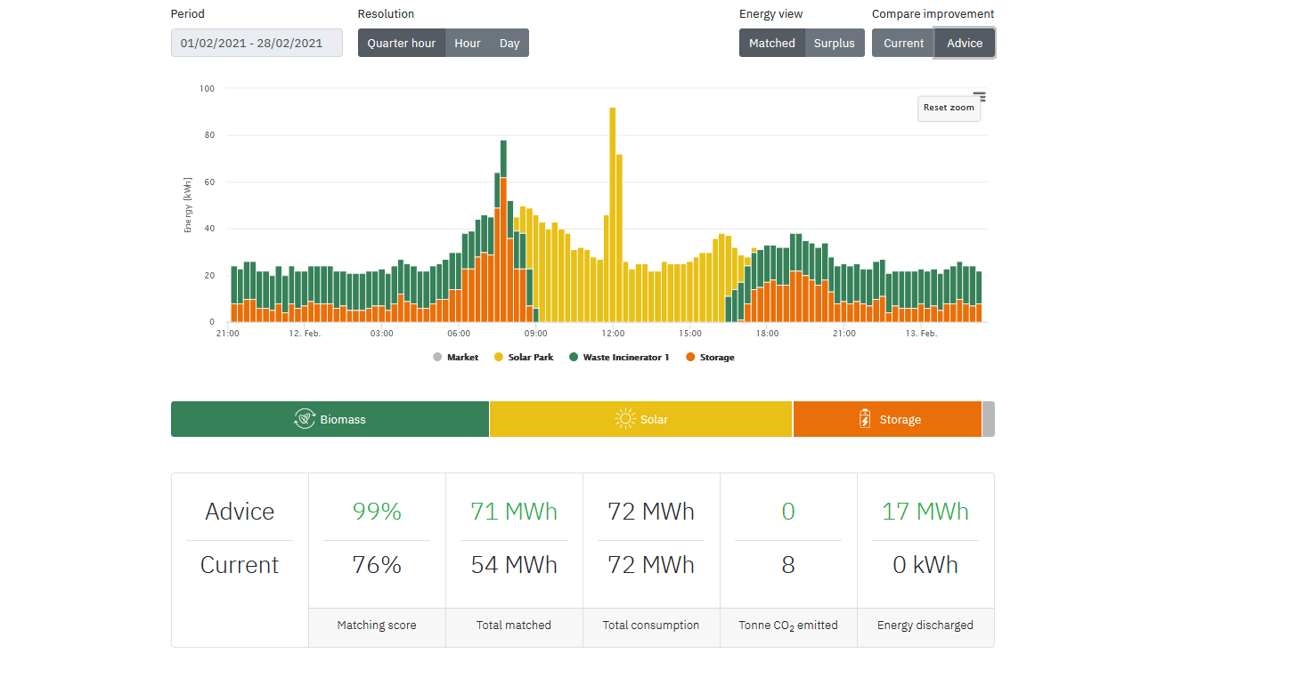 The Matcher will be piloted by an energy-intensive UK transport company seeking more granular insights into its energy sourcing. ENTRNCE welcomes further partnerships with organisations working towards clean energy goals.
Meeting calls for transparency
Organisations are facing growing scrutiny from customers and investors over their green credentials.
To meet net zero targets, many organisations are procuring electricity marketed as "100 percent renewable" – either through green tariffs or corporate PPAs. But the reality is that they are still relying on fossil fuel electricity from the grid at various points in the day.
Tariffs marketed in this way have come under fire for being "greenwashed", prompting a government review into improving transparency.
Without precise visibility over their energy sourcing, companies are unable to get a true picture of their carbon emissions and satisfy ever more rigorous questions from stakeholders.
The Matcher was developed in response to this challenge and will empower companies to make greener choices on energy investments. Organisations that adopt the Matcher will be able to accurately simulate the addition of storage and renewable technologies, to match their consumption profile.
Seamless integration
The Matcher platform is user friendly, and consumers simply require a login to access information on their consumption profile vs generation, 24/7. Transparent, granular insights are readily available for reporting purposes.
Jaron Reddy, Business Lead UK at ENTRNCE said: "Energy-intensive organisations want to make informed, science-based decisions on net-zero investments.
"With the Matcher, they can see clearly how to plug the gaps in their clean energy supply, whether that's through battery storage, demand reduction or investment in renewable technology. We're enabling real, practical steps towards a decarbonised energy supply, and that's a game-changer.
"The Matcher is going to incentivise investment in clean energy and paves the way for the 24/7 carbon-free energy revolution."
For a demo of the Matcher, please get in touch with Jaron Reddy: Jaron.reddy@entrnce.com