There is now a way to achieve full transparency on your local authority's clean energy score.
Stepping up to the climate emergency means moving away from fossil fuels for good. Whether you're a local authority, government department or NHS Trust, the ENTRNCE Matcher technology platform can help you get there.
Reveal your clean energy 'score'?
The Matcher is a pioneering data platform from ENTRNCE, which reveals your organisation's - or region's - clean energy "score".
You gain a half-hourly picture of where your energy is coming from, and you also see the "gaps" - where consumption is being covered by fossil fuels instead of renewables.
The Matcher then simulates how various clean energy solutions (such as onsite renewables, battery storage or alternative CPPAs) could plug these gaps, so that you can move closer to a zero-carbon energy supply.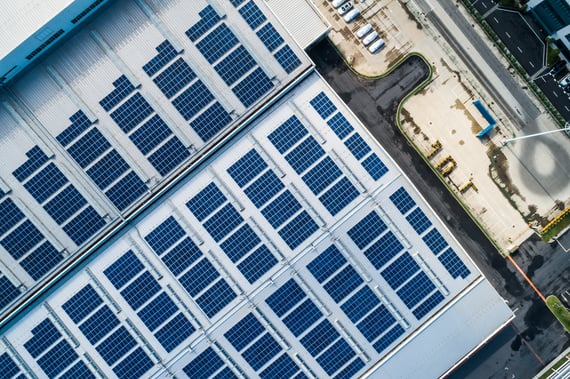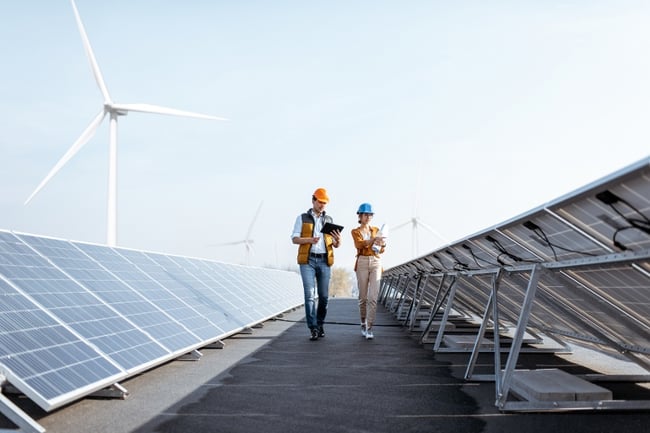 Informing local area energy planning
If you're responsible for carbon in your local authority, the Matcher can help guide you towards a zero-carbon energy system. Whether you're focusing on heavy industrial areas or residential zones, the Matcher shows you which clean energy investments will best help meet demand.
By modelling different scenarios, you can make data-driven investment decisions.
Whatever stage your region is at on its zero-carbon journey, the Matcher can help you map out a clear route forward.
The Matcher at a glance
A unique data platform - reveals where your energy is really coming from

Half-hourly data, 24/7

Works at an organisational, or regional level

Highlights the gaps in clean energy supply

Simulates the addition of renewable and storage technologies

Helps you make science-based decisions on capital investments

Informs clean energy strategies and local area energy plans
Take a peek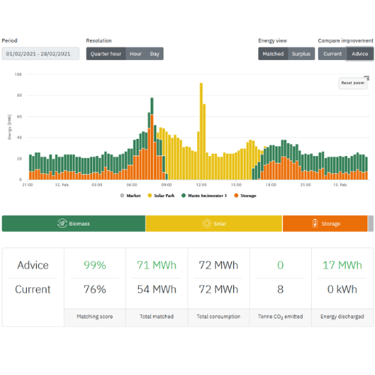 Gain funding and investment
In an environment where every budget decision must be justified, the data-driven simulations from the Matcher provide the hard evidence you need to move forwards with capital expenditure or a new contract. And, when you have made these decisions, you can keep using the Matcher to track the ongoing success of your renewable energy strategy.
"Public sector organisations are working hard to decarbonise, but the scale of the challenge is huge. Budgets are tight and time is short, so clean energy investment decisions need to be right, first time. We developed the Matcher in response to that need – it helps organisations map out a route to 100% carbon-free energy that is backed up by robust data."